Each year we rely on the support of our partners and sponsors to enable researchers to better understand and treat a range of conditions that impact the lives of children both in Australia and around the world.
Prospective Partners
We welcome enquires about prospective partnerships from organisations that align with the BrightSpark Foundation's vision of improving outcomes for children in Western Australia and wider communities. Please contact Graham Dowland or Dr Amanda Cleaver for a confidential conversation about potential partnership or sponsorship opportunities.
Current Partners
We thank our generous partners for their ongoing support (logo's should link to respective webpages):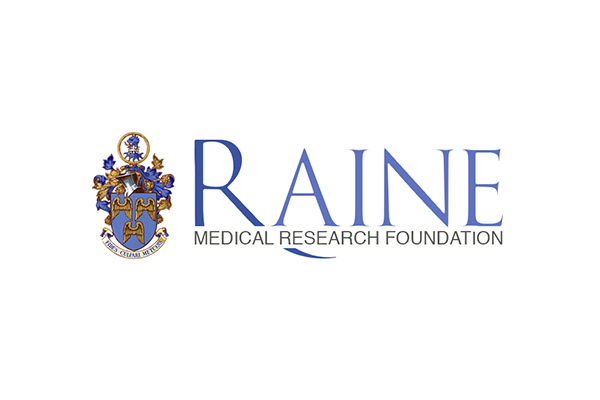 Raine Medical Research Foundation: A Foundation supporting WA-based health and medical research for more than 60 years.
Honour Roll
We are also grateful for our sponsors who provided donations or in-kind support, assisting us to direct the maximum amount of funding to WA-based researchers.